The Team
Yaron Offir Engineers
Yaron Ofir, .M.Sc, Associate, Structural Engineer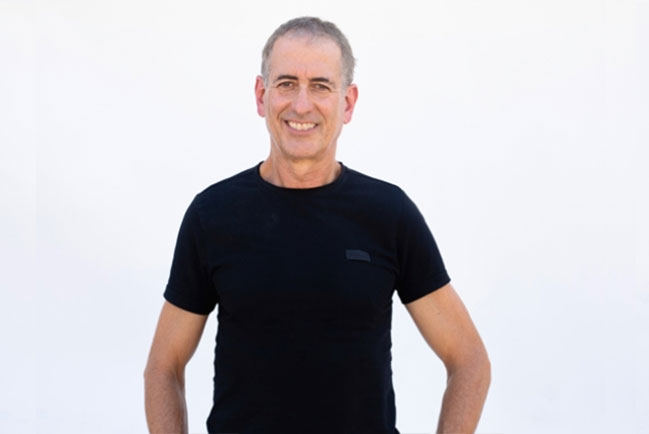 About Yaron Ofir
Yaron Ofir is a structural engineer, graduated with a bachelor's degree (1995) and a second degree (2006) at the Technion, with a thesis in the field of earthquake engineering.
Yaron served for several years as a planning engineer at the Ephraim Meler office. In this framework, Yaron designed various concrete and steel structures, and was a lead engineer in a number of large projects, among them the design of the unique connector structure between the air terminal and the mainland in the NatBag 2000 project. Yaron gained practical experience in the field as the design coordinator in the marina project in Herzliya while providing alternative design solutions that helped promote the execution The project with financial savings and without delays.
In 2003, Yaron established a unique office in Israel, together with Kadmor Engineers, which specializes in planning and upgrading buildings, industrial facilities, and bridges for earthquake resistance using advanced methods. Today Yaron is a partner in the firm and serves as a planning engineer in seismic upgrade projects for hospitals, industrial facilities and important public buildings. Yaron was involved in the preparation of the design manual for the protection of ammonia facilities against earthquakes for the Ministry of Environmental Protection, and is also involved in the preparation of seismic planning criteria and manuals for large companies in the economy. Yaron serves as a planning auditor in the seismic field for government offices, special projects, and a number of large companies in industry, the infrastructure industry, and the construction industry. In this framework, he guides and accompanies other planning offices and approves the planning. Yaron serves as an engineering consultant to the governmental steering committee for earthquakes. Yaron is also engaged in applied research in the field of earthquake engineering, guiding engineers and giving lectures in various forums.
Yaron served as the chairman of the committee of experts for Israeli standard 2413 for assessing the earthquake resistance of existing buildings and their strengthening. Yaron currently serves as an advisor to the Ministry of Education to lead the plan to upgrade the existing schools in Israel for earthquakes, as a special advisor to the Ministry of Housing, an advisor for significant security projects and as a member and advisor to the Engineering Expert Committee of Israel's Interministerial Steering Committee for Earthquakes. Previously, Yaron served as a practitioner and instructor in the engineer's construction course at the Faculty of Civil Engineering at the Technion. Yaron was qualified as an auditor on behalf of RICS and the director of planning at the Ministry of Finance and serves as an engineering planning auditor for various projects. Design auditor for the Municipality of Haifa for TAMA 38 projects and buildings for preservation as well as responsible for upgrading for many other authorities.