A recommendation to destroy the masonry that collapsed in the refineries
Recommendation: destroy the masonry that collapsed in the refineries
The refineries received an opinion, according to which in light of the physical condition of the building and the way it collapsed, the remaining part is unstable and is also in danger of collapsing
Ahya Rabad | 07.23.20 | 19:51
Two teams of experts, who inspected the "for construction" that collapsed in the refineries last month, determined unequivocally that the remaining standing of the structure is a dangerous structure, which must be destroyed in an orderly manner. The refineries turned to the Haifa municipality with the findings, with a request to declare the building a dangerous building and to urgently receive instructions from it in favor of demolishing the rest of the building.
The brick buildings are cooling towers built in the early 1930s, with the establishment of the oil refineries in Haifa Bay. The facilities operated until about ten years ago. The name was given to them due to their outward resemblance to the white bottles of that time. The upper part of the southern masonry collapsed on June 12 this year. Initially, a hole was opened in the wall of the building, and after a day the entire upper part of the tower collapsed. The second tower was renovated several years ago and is now used as a museum and visitor center.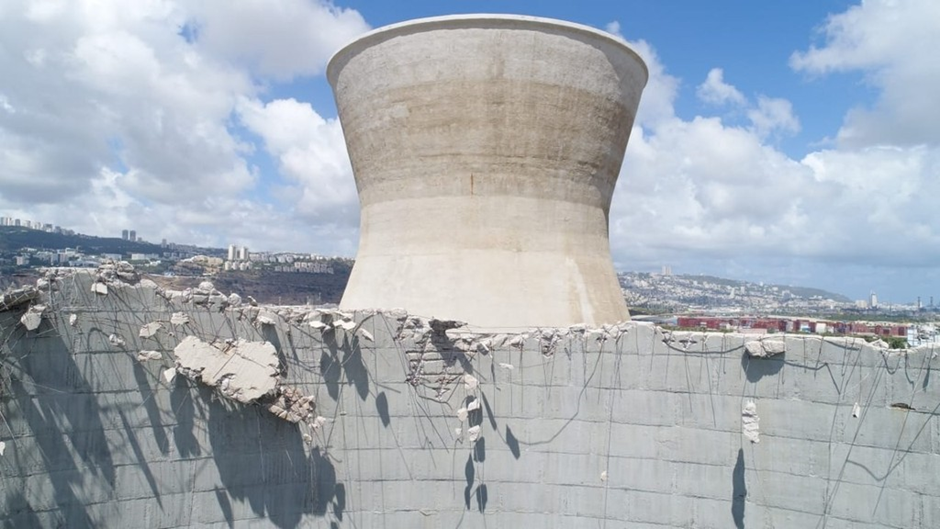 The masonry that collapsed is the one used as a visitor center
The collapsed masonry, view from the inside
---
After the collapse, samples were taken to make sure that the material used to build the facility did not contain asbestos, as was customary at the time. Fortunately the tests came out normal. The Bazen group applied to receive an opinion from the company "Yron Ofir Engineers", which specializes in building engineering, rehabilitation and strengthening for earthquakes, and later also from Prof. Constantine (Costa) Kobler, a researcher and concrete expert from the Technion's National Construction Research Institute.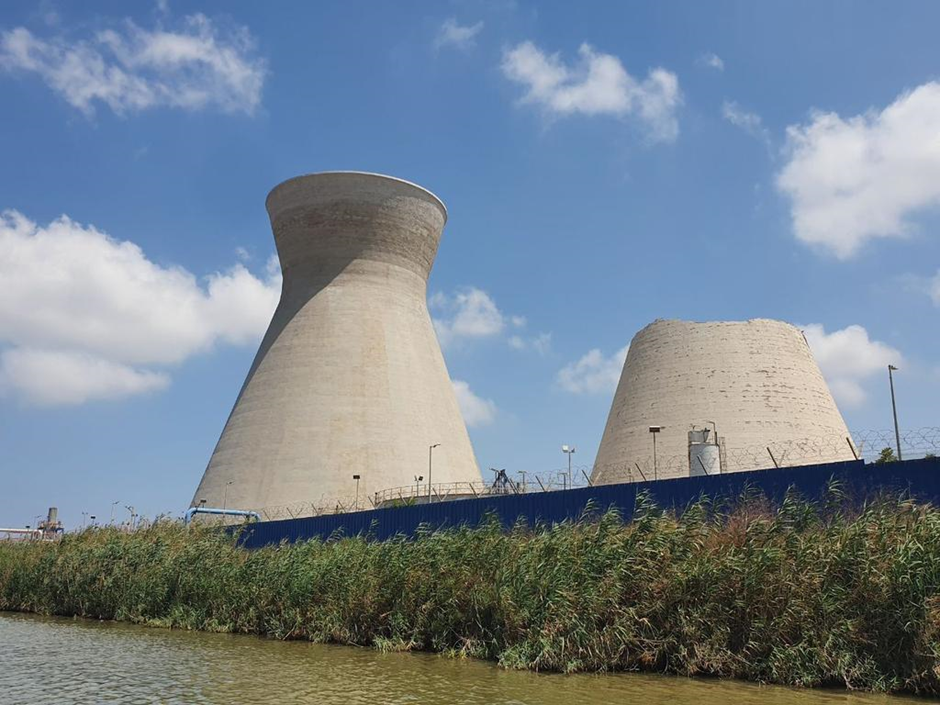 The bricks as they are seen from Nahal Kishon
(Photo: Ahya Rabad)
---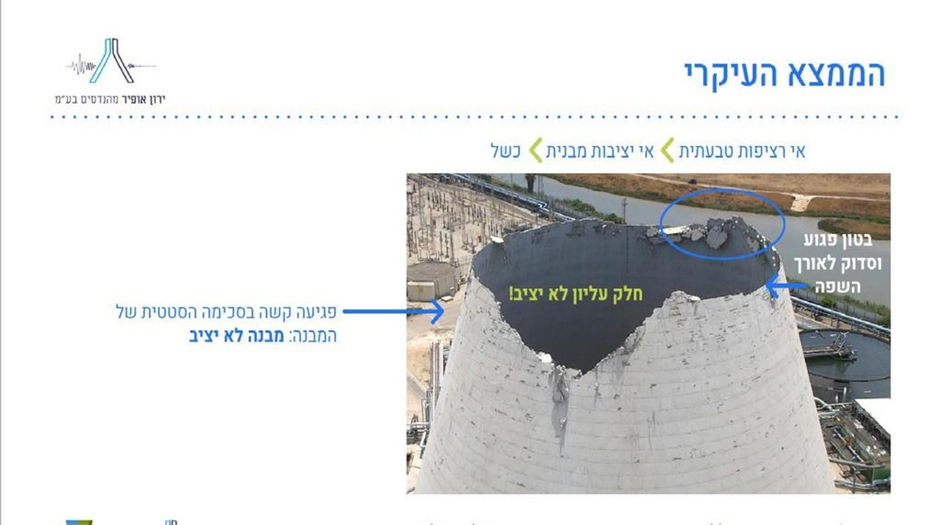 A diagram of the collapsed masonry
The refineries said that the two opinions show that in light of the physical condition of the building and the way it collapsed, the remaining part is unstable and is also in danger of collapsing. The experts' recommendation is to destroy the rest of the building immediately, in a proactive and planned manner, in order to prevent an unplanned collapse. The experts point out that it is not possible to restore the building. . Moshe Kaplinsky, CEO of BaZen, said: The collapse of the 'Livnia' is a difficult event that we all feel pain about, it is a historical and symbolic building, which for many of us was the landscape we grew up on. However, in light of the unequivocal findings that emerge from the opinion, the management of BaZen is clear - With great regret - quick steps must be taken to prevent further collapse in an unsafe manner."
---
Link to the article:
https://www.ynet.co.il/article/B1kVNEvxv
---