The Team
Yaron Offir Engineers
Imad Nasiri, M.Sc, head of the planning team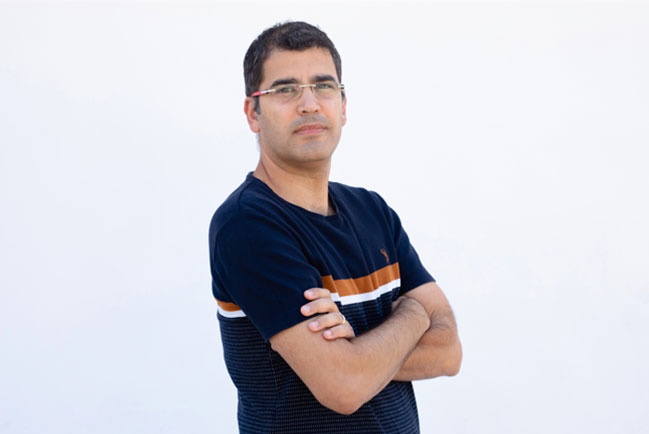 About Imad Nasiri
Imad Nasiri is a structural engineer, graduated with a bachelor's degree (2001) and a second degree (2004) with honors from the Technion, with a thesis in the field of earthquake engineering.
Between the years 2002 - 2006, Imad served as an adjunct teacher in several courses in the Faculty of Civil and Environmental Engineering at the Technion, including: building foundations, building dynamics, and steel structures. After completing his master's degree, Imad began working as a research engineer in the field of seismic engineering at the National Institute for Construction Research. In this framework, Imad worked on the PROHITECH research project, for the European Union, which dealt with the seismic upgrading of historic buildings using advanced strengthening methods.
In 2007, Imad started working as a structural engineer at Yaron Ofir Engineers. Imad specializes in the design and upgrading of buildings, including honey wall structures, industrial facilities and bridges, for earthquake resistance using advanced methods. His works have received many praises from world-class expert engineers in the field, who performed an independent external audit of the design he carried out. In addition, Imad leads complex projects in the petrochemical industry and leads a comprehensive upgrade of the water facilities in the country, furthermore accompanies Bazan in many and varied projects and also took a significant part in the decision to remove the historic construction in Haifa Bay.
Imad serves as a team leader in the office, planning unique projects, and leads the company in the field of advanced analysis and non-linear dynamic design. In addition, Imad is a professional supervisor of the company's engineers, contributes his knowledge to improve the planned solutions and serves as a planning controller in the company's projects. Imad was certified as a controller on behalf of RICS and the director of planning at the Ministry of Finance.